Key Wellness ™
Develop all aspects of your life for an optimal existence.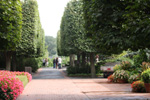 Key Wellness ™ is based on the premise that in order to thrive and be all that you may be, you must develop all aspects of your life in eight key areas – Emotional, Environmental, Financial, Social, Spiritual, Occupational, Physical, Intellectual. Only when all of these Key areas are addressed may you live optimally, and deliberately.
Welcome to our Forums.